The American Risk and Insurance Association presents the Robert C. Witt Award each year for the article published the previous calendar year in The Journal of Risk and Insurance judged to be the best by an independent committee of experts.
2021 WITT AWARD: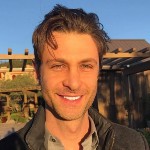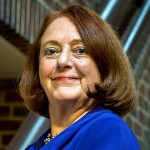 The recipients of the 2021 Witt Award were Daniel Gottlieb and Olivia Mitchell for "Narrow Framing and Long-Term Care Insurance," December 2020, Volume 87, Issue 4, pages 861-893.
Abstract
We propose a model of narrow framing in insurance and test it using data from a new module we designed and fielded in the Health and Retirement Study. We show that respondents subject to narrow framing are substantially less likely to buy long-term care insurance than average. This effect is much larger than the effects of risk aversion or adverse selection, and it offers a new explanation for why people underinsure their later-life care needs.
Archive of Witt Award Winners
2020: Robert Kaestner, Cuiping Schiman, and G. Caleb Alexander for Effects of Prescription Drug Coverage on Hospitalization and Mortality: Evidence from Medicare Part D